Churches in Woodside
Two churches are located in the town of Woodside. The oldest church is the Woodside United Methodist Church, which is located at 1407 Main Street. In 1889, the cornerstone of the present Methodist Church was laid and the dedication by the Reverend J.S. Willis was on June 22, 1890. The church was eventually completely renovated in the 1940s, with the church reopening on the evening of November 4, 1945 and was added to the National Register of Historic Places in 1996.
The church currently has two services; the Traditional service starts at 8:30 AM; Sunday School follows at 9:30 AM; and the J.U.M.P. (Joyful United Methodist Praise) Service is at 10:15 AM. A Children's Church is available during the J.U.M.P. Service for children up to the age of 12.
The congregation is very active in having community dinners and is most well-known for making and selling their wonderful chocolate covered Easter eggs each Spring. The church can be contacted online at woodsideumc.com or by calling 302-697-7050.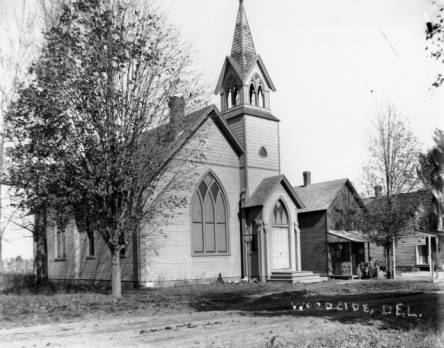 Historical Picture of the Woodside United Methodist Church

Present Day Picture of the Church
The newest church in Woodside is the Community Christian Worship Center, which moved to 1316 Main Street in the Spring of 2017. The Sunday Service is at 10:30 AM; Sunday School is at 9:30 AM; Bible Study and Prayer is on Thursday evening at 6 PM. The Senior Pastor is Reverend Johnny Woods and the Associate Pastor is Reverend Joi Smith. They can be contacted at 302-310-3746 or found online at ccwcde.org.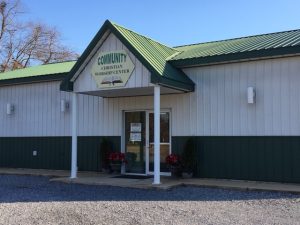 Community Christian Worship Center